Farewell to a fabulous summer in Ibiza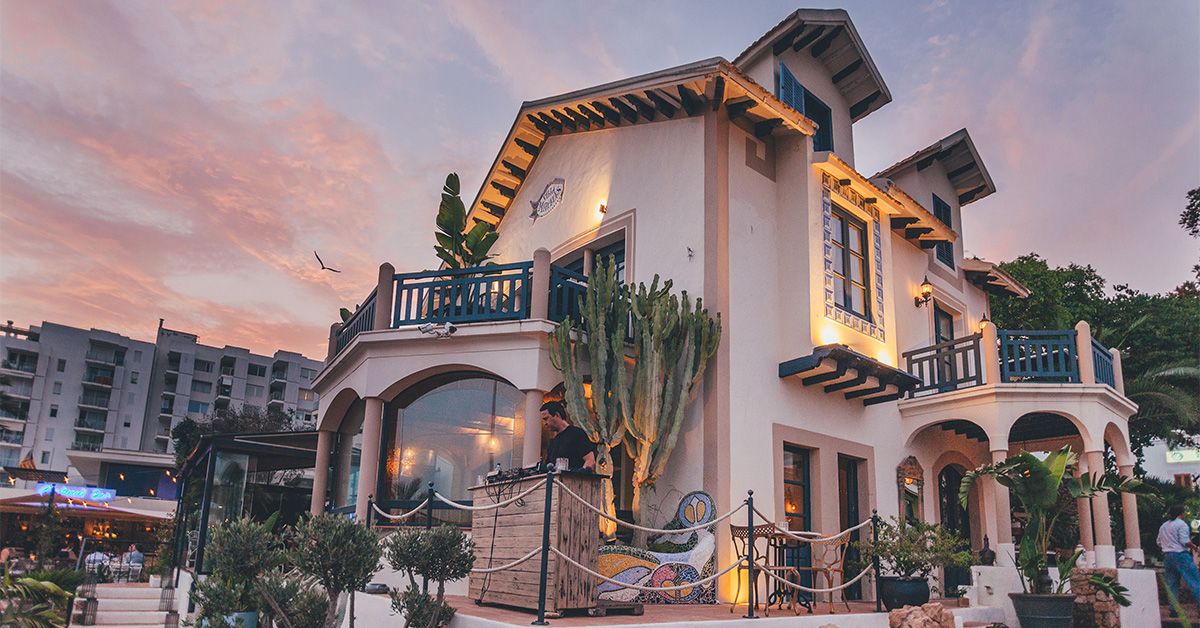 Summer just flies by! Since we opened our doors in April and right up until today, we've been giving our all to offer the service and atmosphere that make Villa Mercedes a unique restaurant in San Antonio and Ibiza. If you visited us during the summer months, you're bound to have great memories, just like us.
On the San Antonio promenade, opposite the marina, our romantic restaurant with a garden was once again the perfect place to sit and admire the bay, especially on Sant Bartomeu day, when you get the most incredible view of the famous fireworks. A must-see every August 24th! But apart from this fantastic day, the tables on our terrace and in our chill-out area have once again welcomed many guests longing to have dinner outdoors, with the fresh sea breeze and the romantic feel of our garden.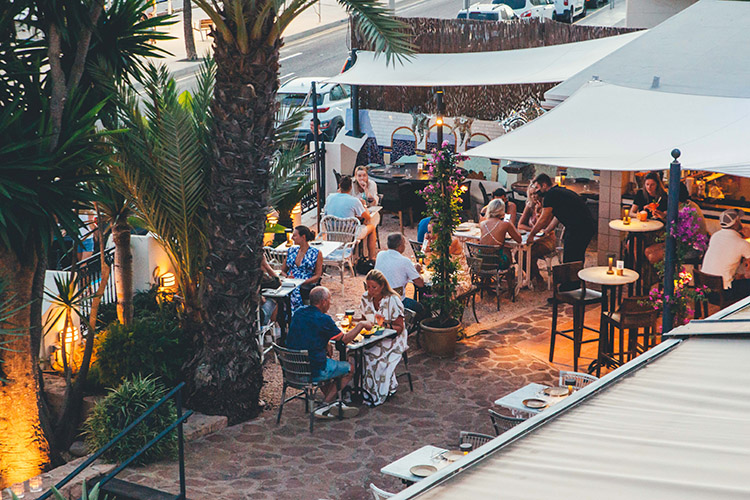 Villa Mercedes is a perfect romantic restaurant for couples.
Highlights of this summer 2022: your favourite picks at Villa Mercedes
Every season, we like to introduce new dishes and cocktails to surprise our regular guests. We asked the manager at Villa Mercedes which were the most popular picks this season and these were the winners.
The most popular dishes at Villa Mercedes

This summer 2022, the most popular dishes were our Angus Picanha (smoked cured ham) served with broccolini and sweet potato mash; and our rice dishes, with fish or mushrooms, both smoked on the grill. However, the mussels in tomato and kimchee sauce and the quinoa salad also made the list of top favourite starters.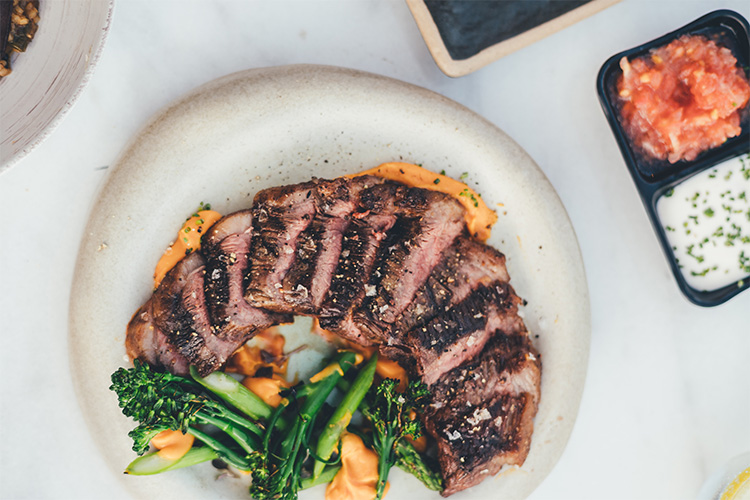 Our picanha. © Angel Camarena / Villa Mercedes
The most tempting dessert this summer 2022

This season, we offered quite a range of mouth-watering sweet treats, like our Torrija (moist French toast) with toffee cream and vanilla ice-cream; our chocolate fondant, our pineapple in mojito (yum!), crème brulée or our pumpkin-chocolate fritter in a white chocolate soup, but the first place went to our cheesecake! Will you come and try them next summer?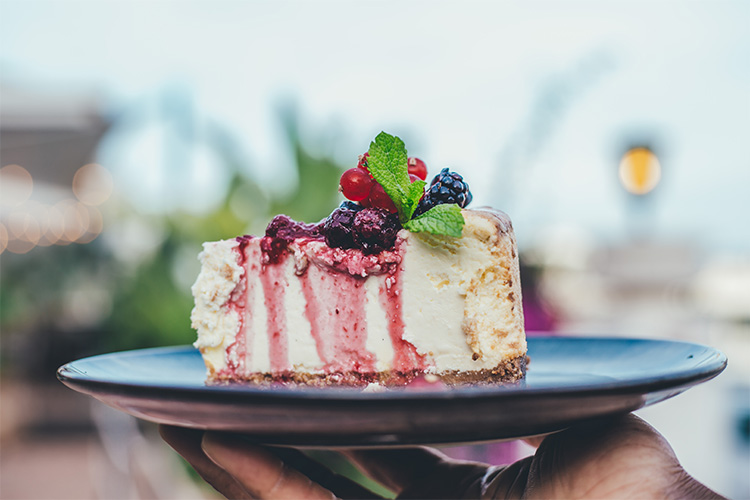 Our cheesecake. © Villa Mercedes

The most toasted cocktails at Villa Mercedes
Our garden is one of the best places in San Antonio to have a drink before or after dinner. And not only for its atmosphere and music. It's also for the fabulous cocktails we mix every evening for refreshing summer nights. Out of the dozen original mixes we offered this season, the most popular ones raised to celebrate the summer joys were our Summer Punch, mixed with vodka Grey Goose, peach, passion fruit, lemon juice and sugar; and Javier's Margarita cocktail, the favourite of Café Mambo´s founder, Javier Anadón, made with Patrón barrel-aged tequila (reposado), orange syrup, lime juice, rosemary and a salt rim. Remember these for next summer, they've made a permanent place on our cocktail list.
Javier's Margarita, one of our customers' favourites.
Musical nights at Villa Mercedes

This summer, we introduced our Under the Stars evenings: dinner with live music or DJ sessions every Sunday evening accompanied by the cocktails proposed by Tequila Patrón. We were honoured to welcome to our small stage Camilo Miranda, Flawless, Tupac Peralta & Friends and Jodie Kean. We'll have to do it again next season 2023, right? During the rest of the week, our cocktail bar was one of the best places in San Antonio to have a drink peacefully at the beat of excellent Balearic Sound sessions.
So now we raise our very own cocktail, Javier's Margarita, to you all, as it's time to say, See you next season! We'll let you know any news as soon as we set the opening date for Villa Mercedes in 2023. In the meantime, we'll be working hard to give you the very best welcome next year! See you soon!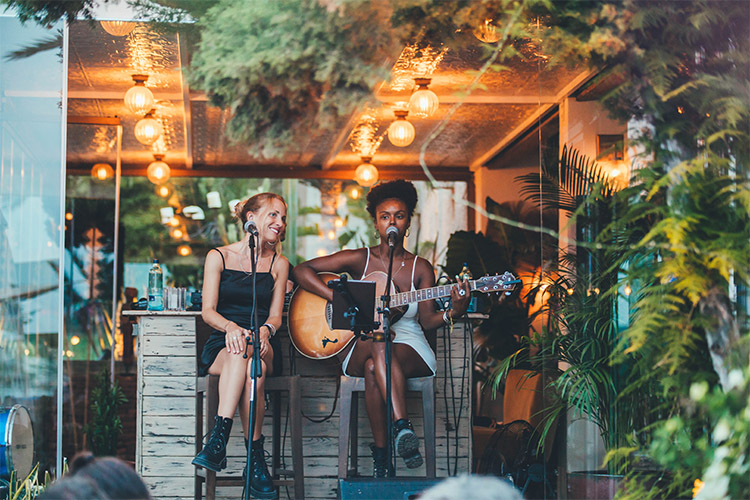 Fawless joined us this summer on our musical nights.