A toast, music and great food: Codorníu evenings at Villa Mercedes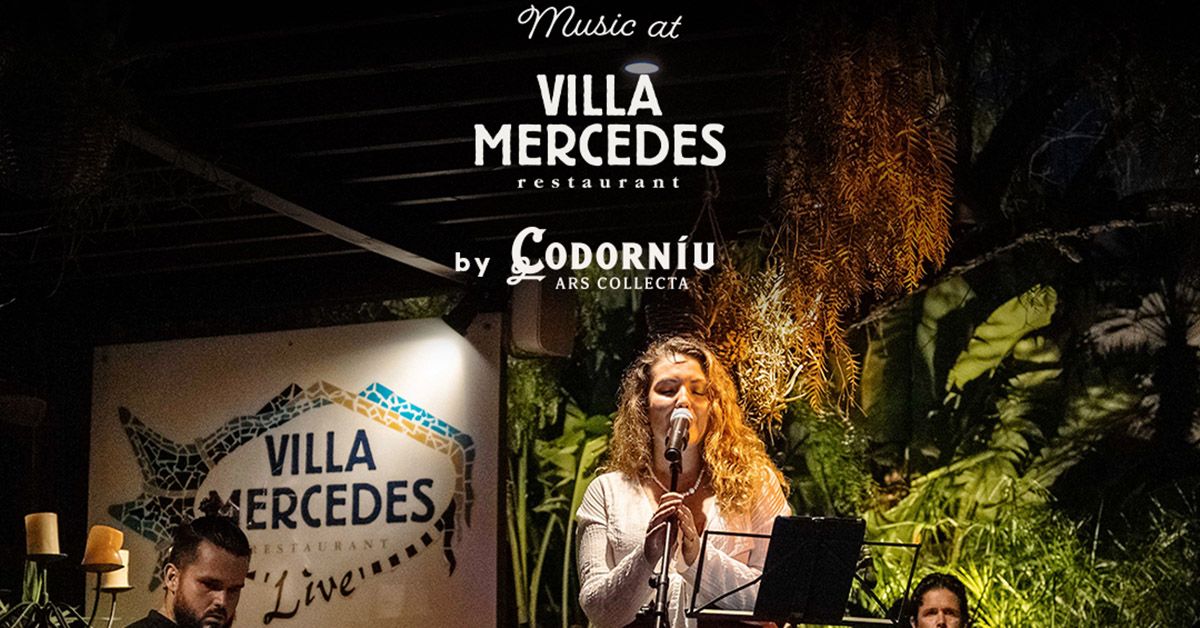 For the next four Sundays, Villa Mercedes will be hosting a delicious event for you with the Codorníu producers and their grower cavas. An exquisite menu, refreshing cocktails and music shows will complete the pleasures of four special evenings that deserve your best toasts.
Music at Villa Mercedes by Codorníu Selecta: this is the event you'll want to add to your diary if you like perfect evenings with a smooth combination of music, food, oenology and cocktails. This date with life's pleasures will take place at our restaurant in San Antonio harbour for the next four Sundays: 23rd July, 30th July, 6th August and 13th August.
Music at Villa Mercedes by Cordorníu Selecta: celebrating excellence at your table
Through our Music at Villa Mercedes by Codorníu Selecta event you'll be able to discover and taste a selection of cavas from the Ars Collecta collection, which embodies the five centuries of tradition making up the Catalan wine producers Codorníu, the oldest family business in Spain and one of the oldest in the world. This selection of Premium grower cavas is produced at the Celler Jaume micro-winery and stands out for its extraordinary quality. In short, a tribute to a well-made product and the summer moments that deserve a toast.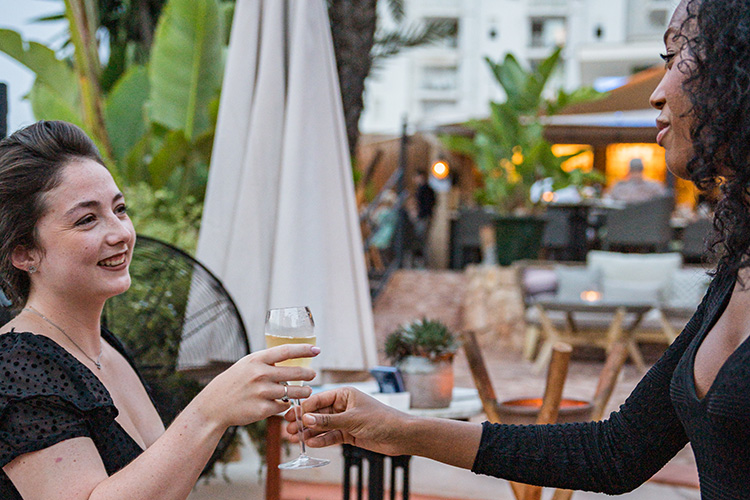 Don't miss this special event: Music at Villa Mercedes by Codorníu Selecta. © Nico Fernández / VM
Cavas to pair with the flavours created by Villa Mercedes
During your dinner at Villa, you can pair, if you wish, Iván Acquista's cuisine with one of the five cavas making up the Ars Collecta collection you'll find among our evening recommendations:
Ars Collecta Blanc De Noirs Gran Reserva

: its acidity combines perfectly with the red shrimp carpaccio or the grilled fish.

Ars Collecta Blanc De Blancs Gran Reserva

: a characterful cava that blends perfectly with the main dish or with a starter, especially with seafood and shellfish, such as our mussels mariniere or king crab leg with rocoto pepper foam.

Ars Collecta Grand Rosé Reserva

: the perfect cava to drink along with gourmet appetizers or rice and fish-based dishes, like our oysters or the creamy rice with red shrimp.

Jaume Codorníu Ars Collecta Brut Gran Reserva

: this cava, with all its complexity, elegance and creaminess, is a good choice to accompany our meats grilled on the Josper grill, such as the Black Angus bottom sirloin steak, the Angus Picanha or the Japanese Wagyu bottom sirloin steak.

Codorníu Gran Plus Ultra Chardonnay Brut Nature

: an excellent cava that goes perfectly with your food, from the starter until dessert, thanks to its complex flavours and aromas.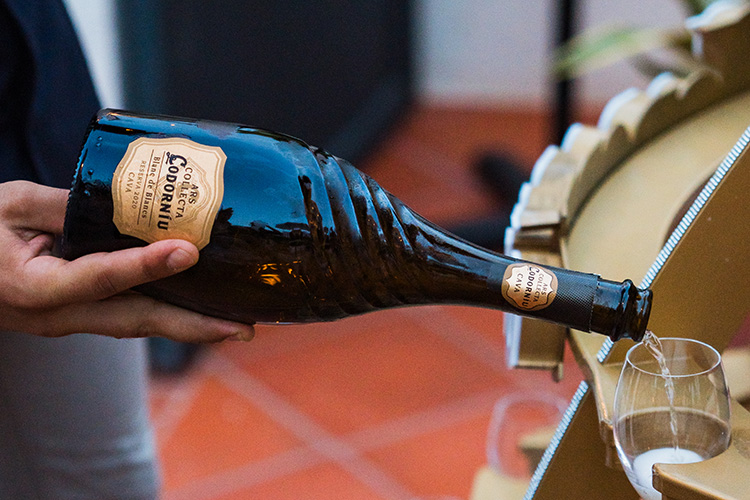 Pair your dinner with the finest cavas. © Nico Fernández / VM
Musical evenings to toast the summer
On the four dates we'll be hosting the Music at Villa Mercedes by Codorníu Selecta event, there will of course be plenty of cava, but the restaurant will also be filled with great music through the shows that will liven up the evening. Every Sunday, you'll enjoy a fabulous dinner at the beat of live blues, jazz, swing or tango music before giving way to a lively session played by a resident DJ. And to end the perfect dinner, we have original and refreshing cocktails. You won't be in a hurry to leave the most pleasant garden on San Antonio promenade: the evening reveals its best surprises to those who are willing to give it their all...
Book a table at Villa Mercedes, the most beautiful villa in San Antonio
Don't risk missing out the Music at Villa Mercedes by Codorníu Selecta event: book a table quickly for 23rd July, 30th July, 6th August or 13th August. You can book from our website, calling (+34) 971 348 543 or sending a message by WhatsApp.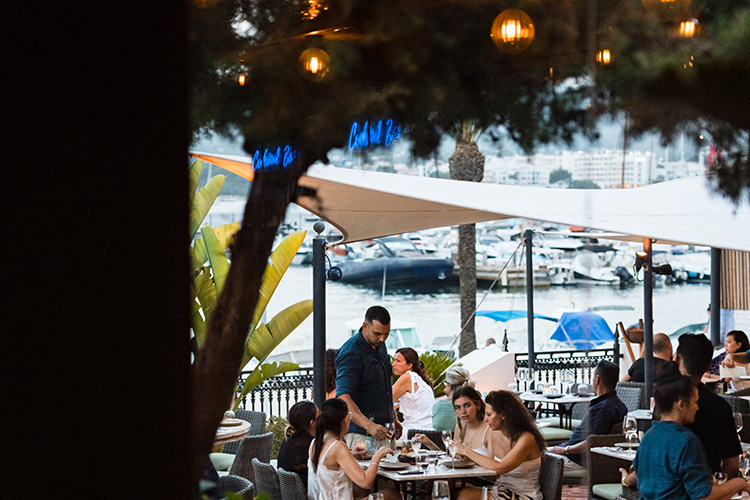 Book your table today! © Nico Fernández / VM